I recently bought a Harmony 880 remote control. Harmony is a Canadian company recently bought by Logitech. I bought my remote from Dell for about CAD$190 delivered. It's a great unit. There is one problem I had: battery charging.
As long as the remote remained on the charging cradle, it would work. As soon as the remote was removed from the cradle, it stopped working. The problem was battery charging. The battery does not touch the charging contacts properly. In fact, the battery is too loose within the battery compartment. I solved this with a piece of paper. The battery needs to be forced towards the charging contacts.
This image should explain all (click on it for a larger image):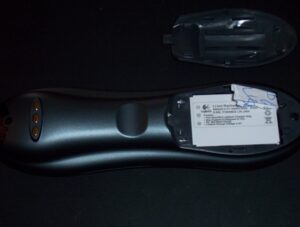 As you can see, I put the paper only in one corner. That made the battery cover easier to close.
I got a hint for this paper-solution at Audioholics forum. The problem I encounted was not quite the same as the ones mentioned there. My conversation with Harmony support staff indicated the problem was new to them too.
Hope this helps other Harmony owners.