I have two Unifi WAPs at home. I've installed them at three other locations. They are a great product.
One problem I had was getting the management interface set. By that, I mean the IP address of the unit. I wanted it to be in a specific range, and therefore it had to be in a specific VLAN. However, I wanted the WIFI traffic to be in a different VLAN.
It is not clear how to do this.
My original post is where I first documented it, but I am repeating it here.
Create a Custom Network in the controller
In the Unifi Controller, perform these steps:
Under Controller | Profiles | Switch Ports, click on Add A New Profile.
Profile Name = For WAPs
Native VLAN = Maintenance
Under Tagged Networks, click on WIFI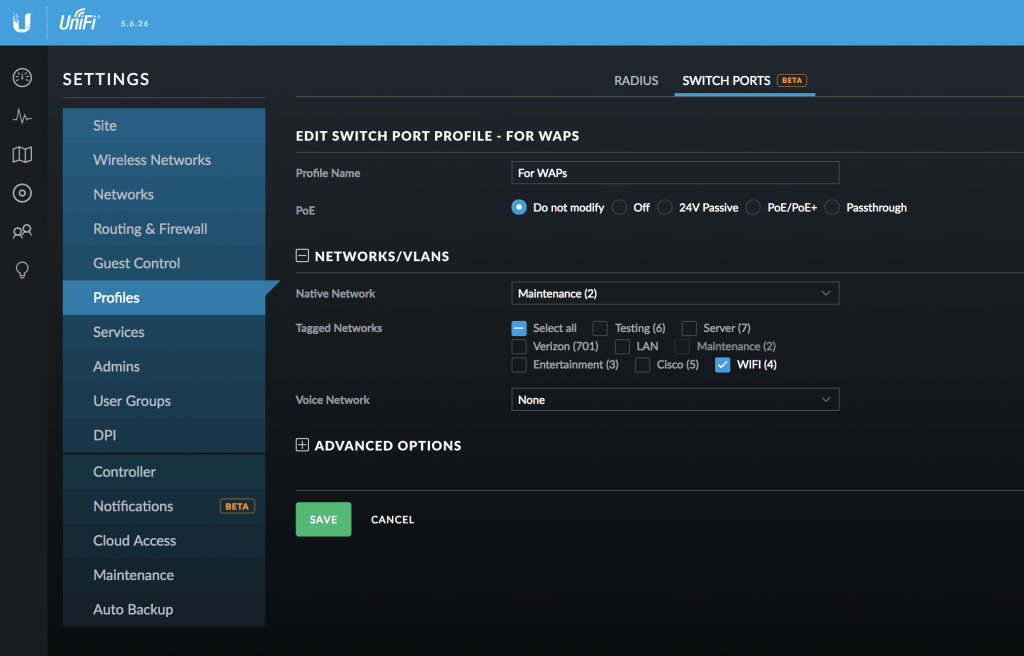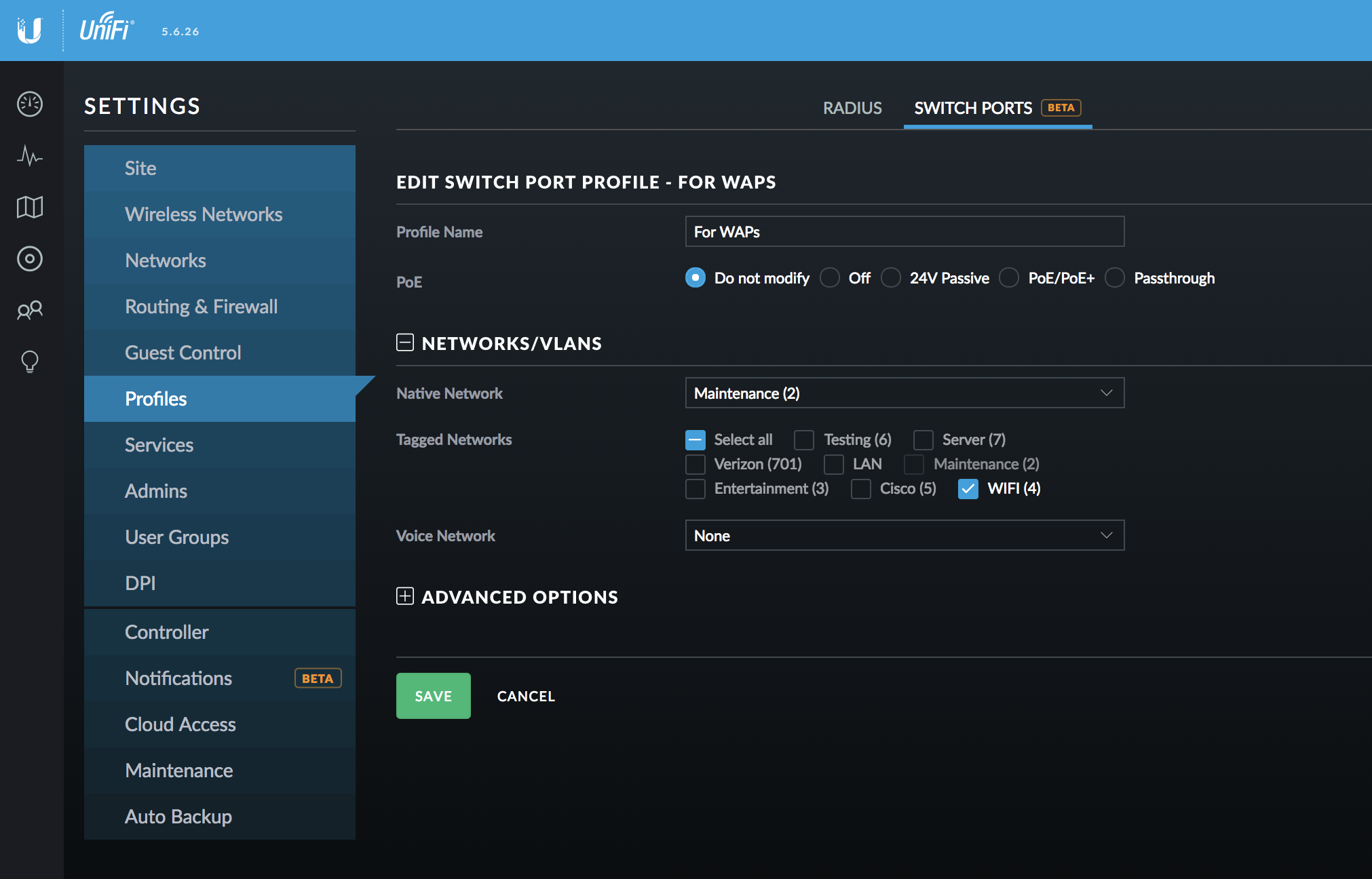 With this, the WAP will use the Maintenance VLAN for management. This is the untagged network.
The WIFI traffic will flow out over the WIFI network.
Set the Switch Port Profile
The port on the switch for this WAP needs to have 'Switch Port Profile' set to 'For WAPs'.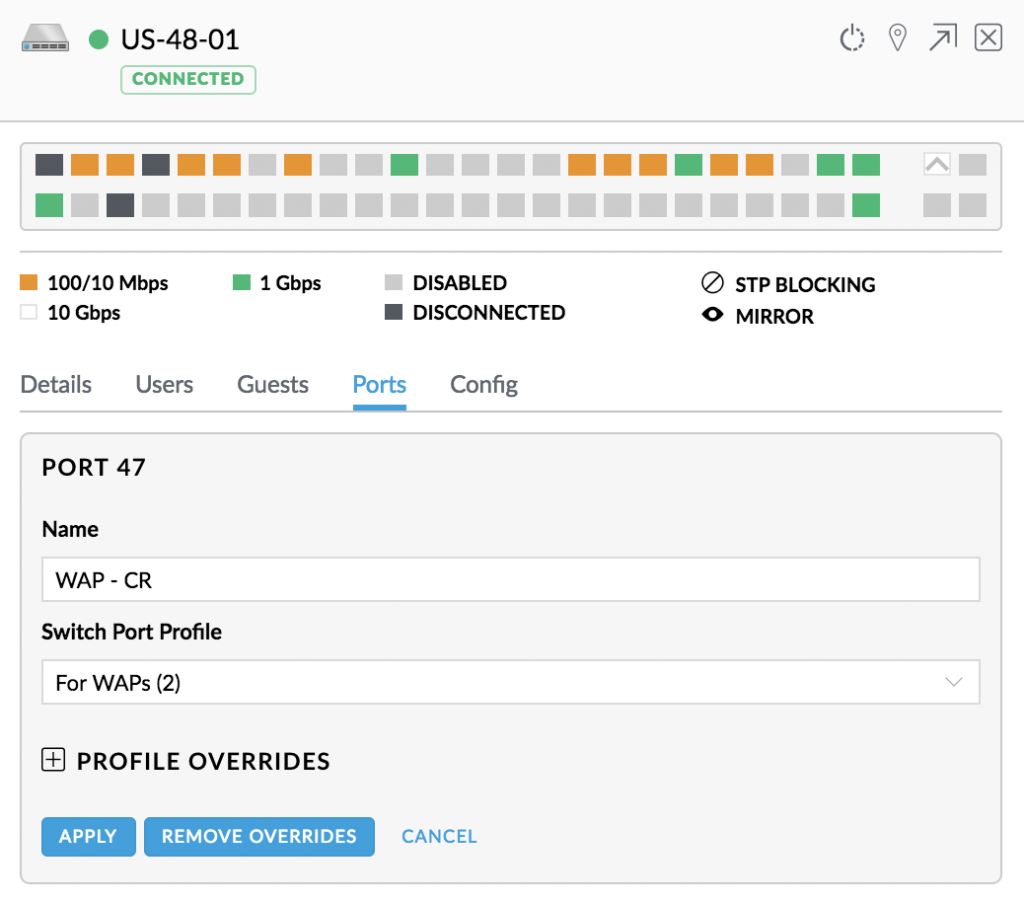 You might have to power cycle the WAP, but this got me started.
Hope this helps.