Sometimes I'll be thinking about the hardware I have which is not in use. I'll know it exists, but not the details. I'll be in the wrong part of the house to have a quick look, or I might be nowhere near the house when the topic comes up.
This post fixes that.
These are the fiber cards I have in the basement.
It turns out, they are all the same.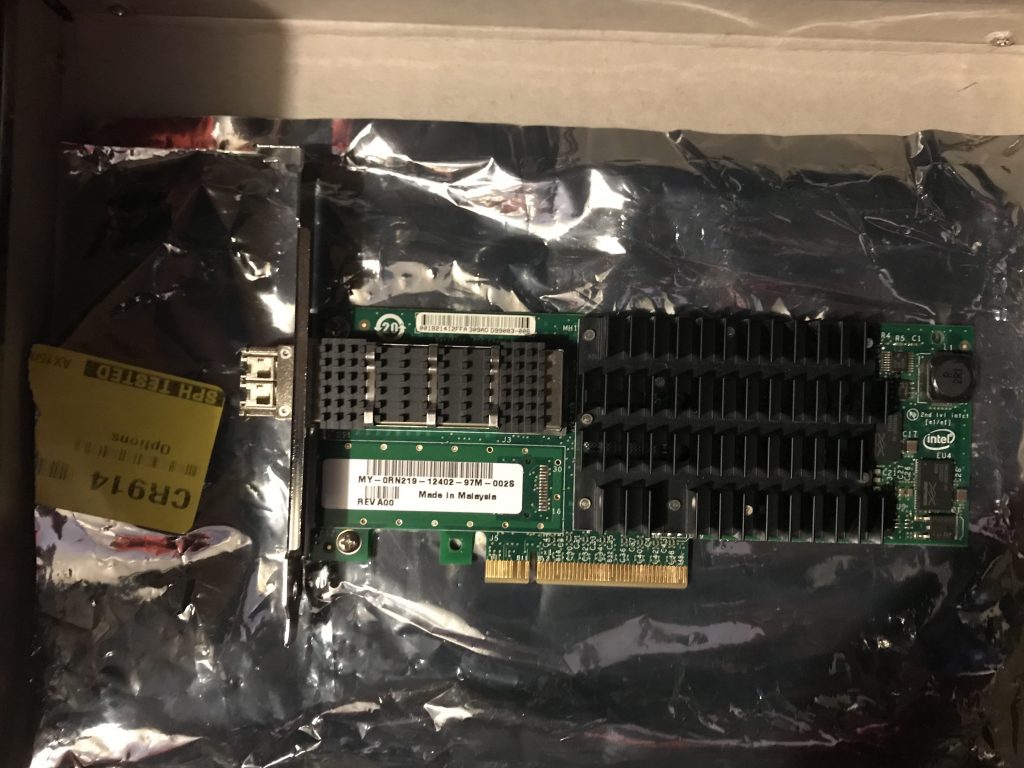 I think I knew the card I wanted to buy, based on previous purchases, and just kept buying them whenever they turned up.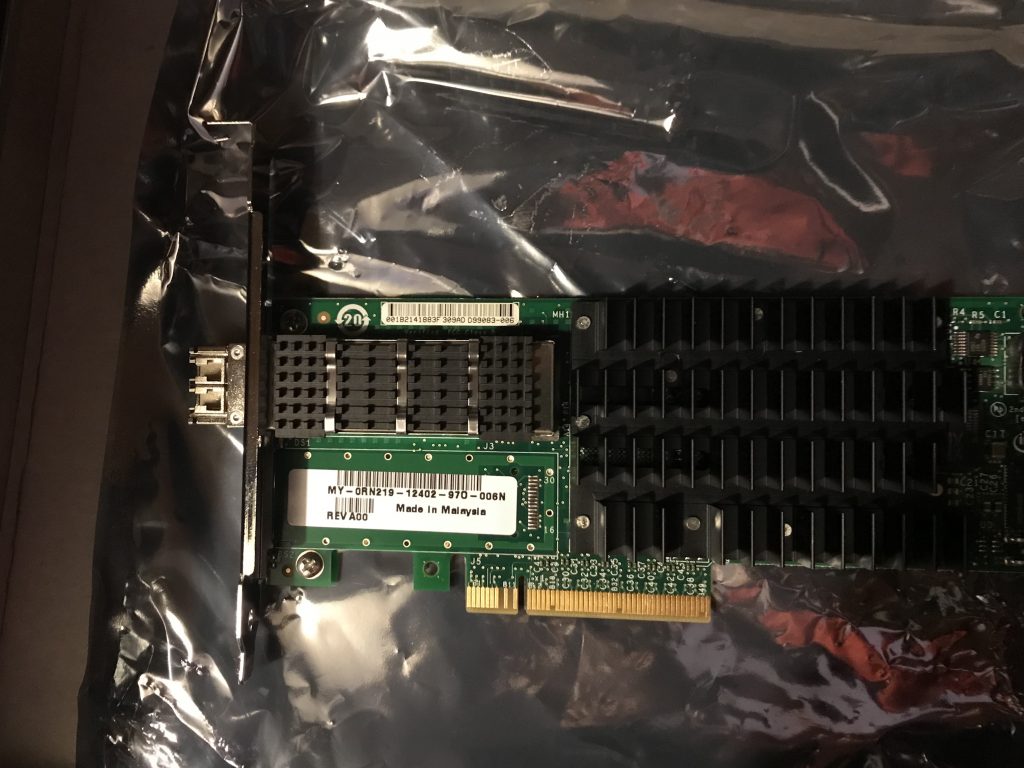 These cards come with built-in optics.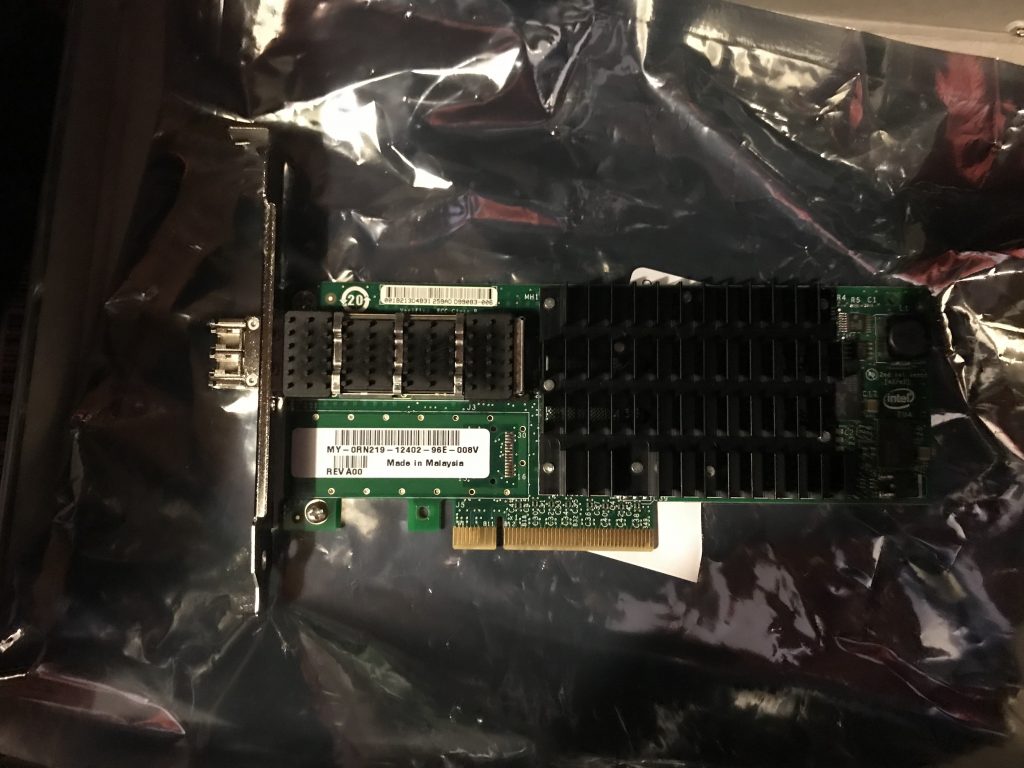 I am sure I am already using these devices in existing.
I am positive that one of these card came out of the R710 I recently let go. Looking at the dmesg output for that server, I see:
ix0: <Intel(R) PRO/10GbE PCI-Express Network Driver, Version - 3.1.13-k> port 0xece0-0xecff mem 0xdf3a0000-0xdf3bffff,0xdf3c0000-0xdf3fffff,0xdf39c000-0xdf39ffff irq 38 at device 0.0 on pci6
ix0: Using MSIX interrupts with 9 vectors
ix0: Ethernet address: 00:1b:21:41:2f:fa
ix0: PCI Express Bus: Speed 2.5GT/s Width x8
ix0: netmap queues/slots: TX 8/2048, RX 8/2048

I'm having trouble getting the X520 DP 10Gb inside the R720 to work. I have two lines of inquiry going:
The one thing left to try: turn off auto-negotiation and set it fixed at 10G.
2020-03-25
EDIT: the solution was easier that everything I tried:

# ifconfig ix0 down
# ifconfig ix0 up

There we go. Link is active.