This covers the facts regarding the list of things to do on Server Build Saturday.
The slocum – the new hardware changes occurred on 2 February 2019, with the help of a guy I've known since my early days in PA. jb33z did the heavy lifting, both of the chassis and of the HDD. He moved all the HDD from the old server to the new server.
I did the SSDs, which were time consuming, because we were overthinking it all.
The SAS card
The SAS card is an SAS9300-8i. It's pretty.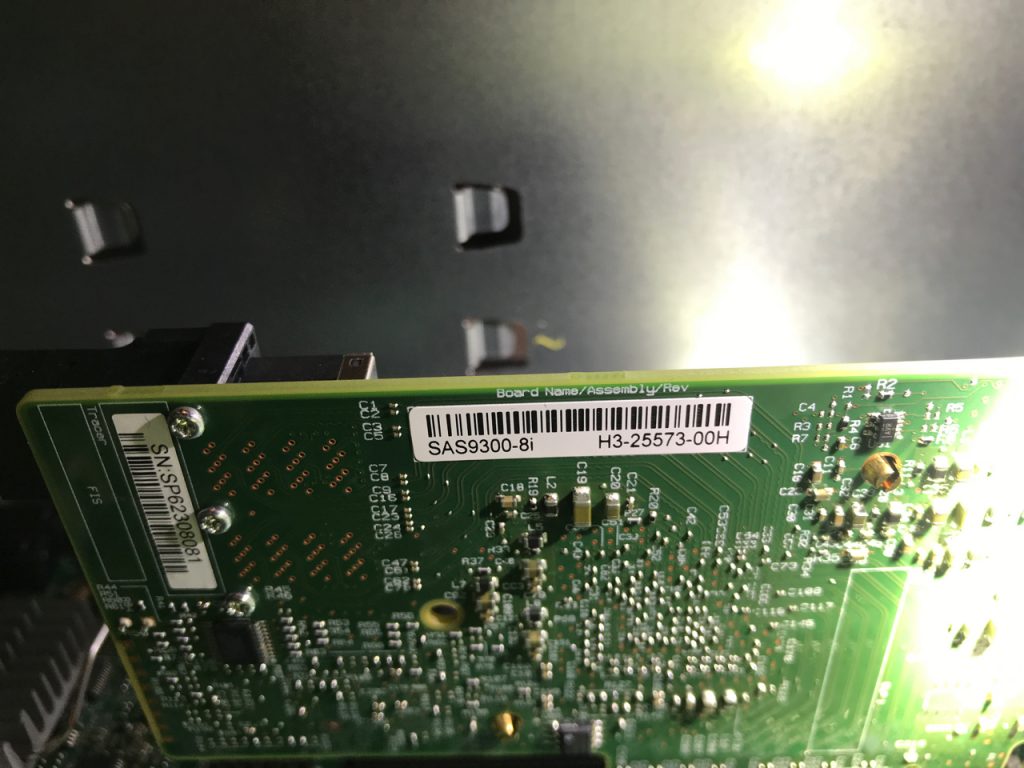 I also tried booting from a USB drive directly attached to the M/B. This is also includes the SAS card.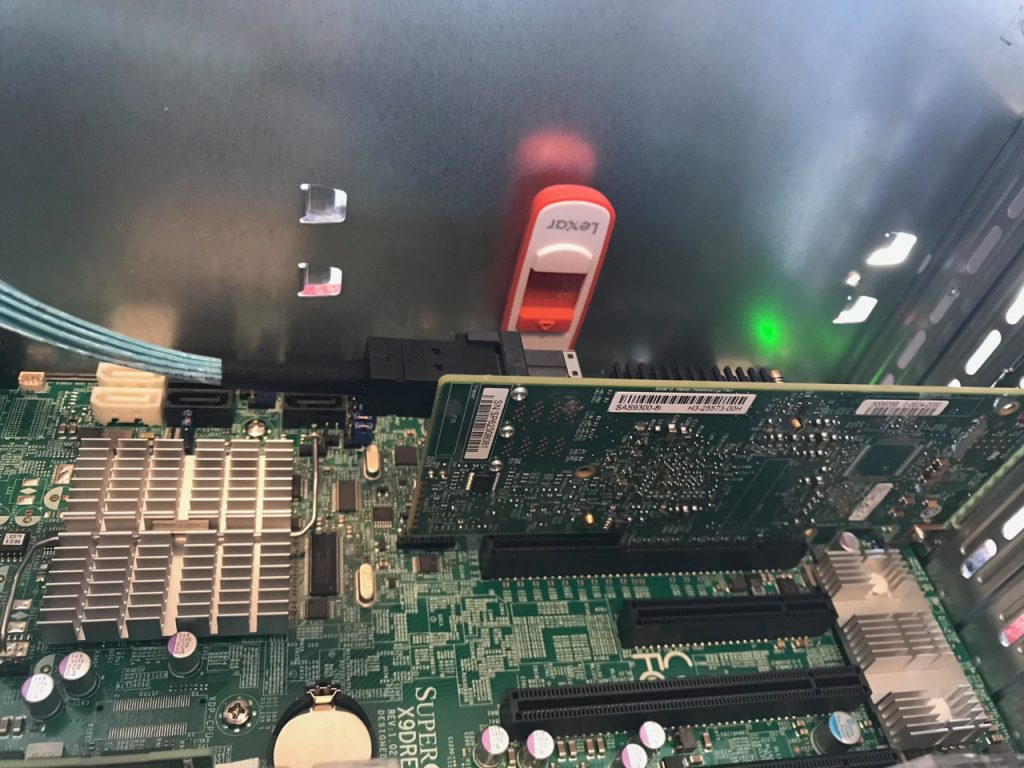 The SSDs
I wanted to keep the SSDs internal. I like to boot from SSDs which are directly connected to the M/B without involving an HBA.
These two SanDisk drives are used for SLOG.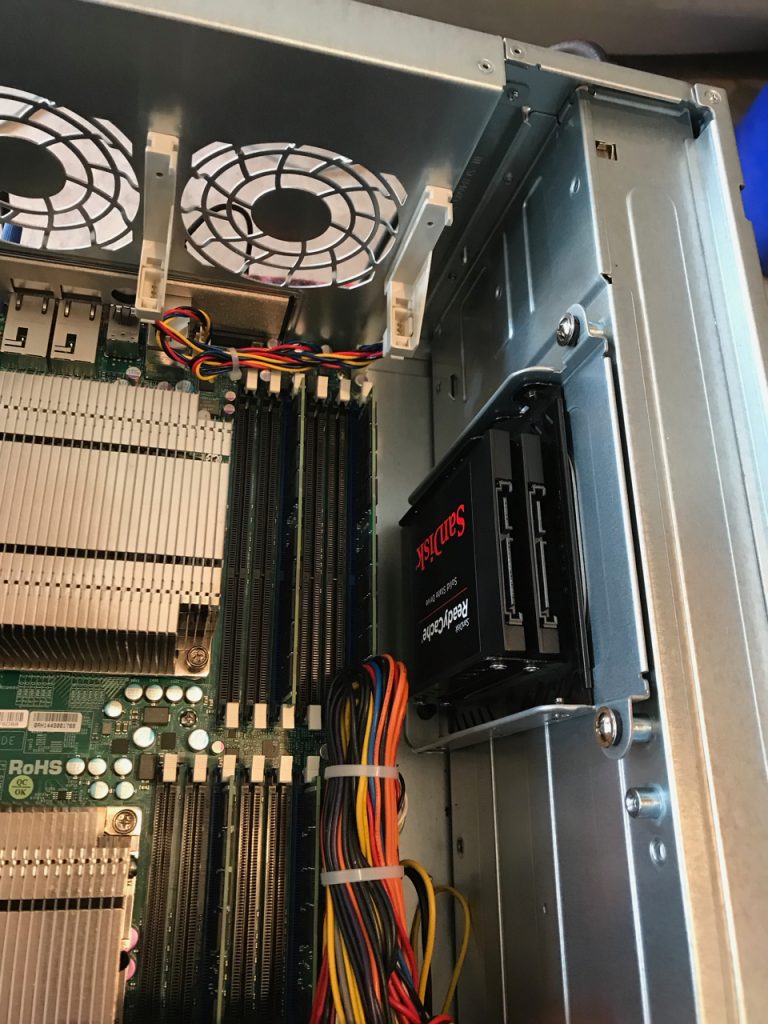 This photo shows two more SSDs, which are used for the zroot (the OS is installed on these two drives).
Also shown is the airflow baffle modifications to allow for the two lots of side-mounted SSDs.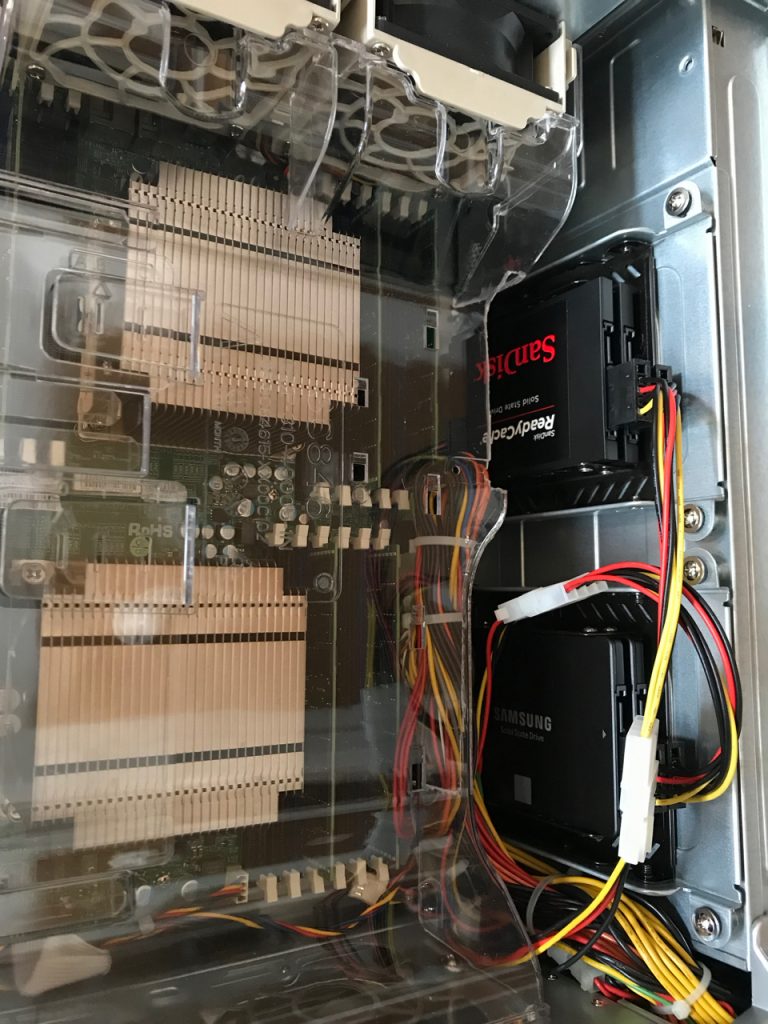 Chassis overview
This is the 846 chassis, looking from the front. I really like this server. I have two of these now.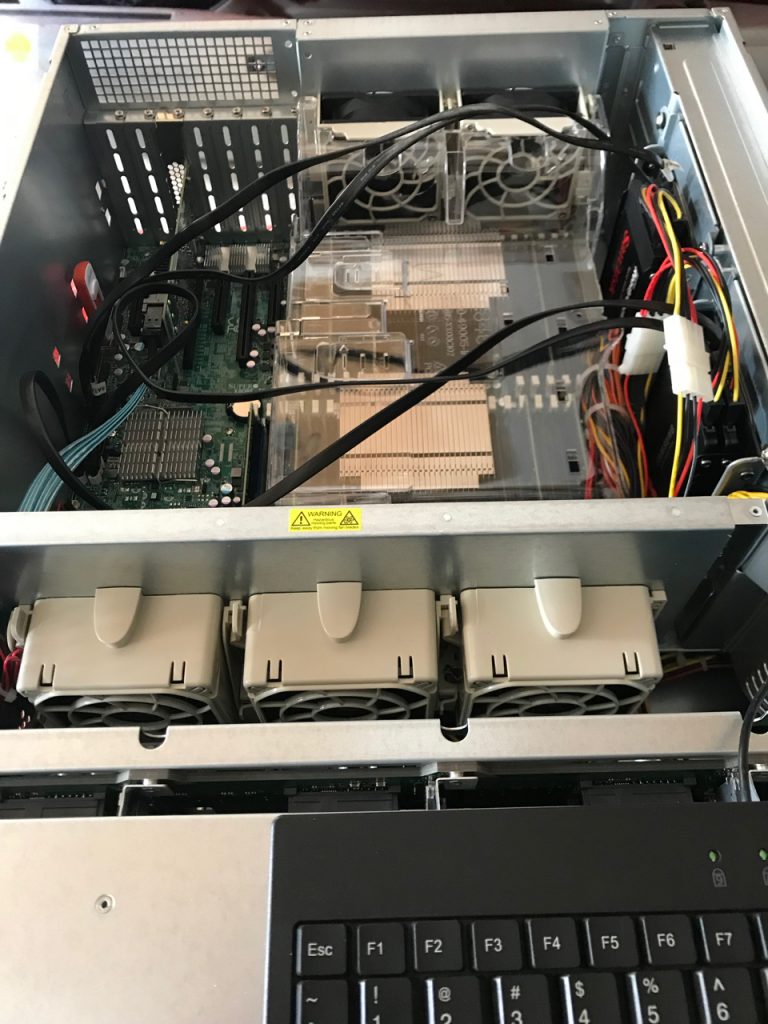 Into the rack
The chassis in question is the one below the blank panels near the middle of the rack.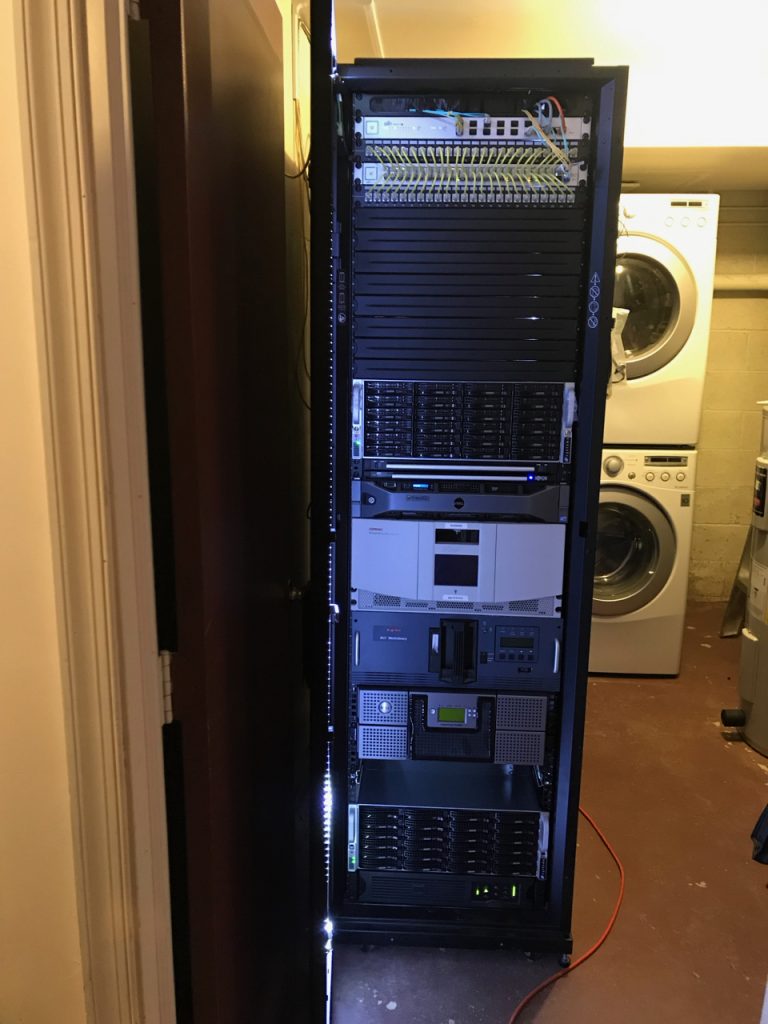 I later removed some of those blanking panels and relocated the shelf to right above the 846. This now holds tape01.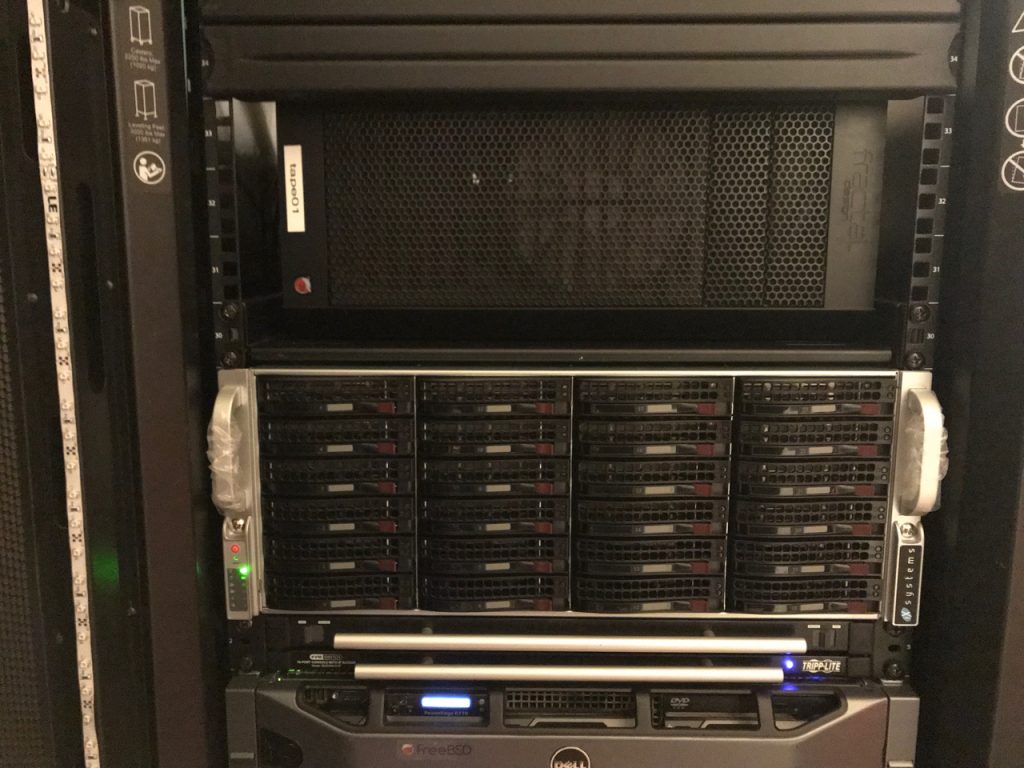 slocum is the 846 chassis, and tape01 is the desktop box, laying on its side.
tape01 remains
One of the goals on that Saturday was 'Combine tape01 and tape02 into the old chassis'. This wouldn't work. The chassis would not hold the M/B and the PSU and the cards. This photo shows the issue.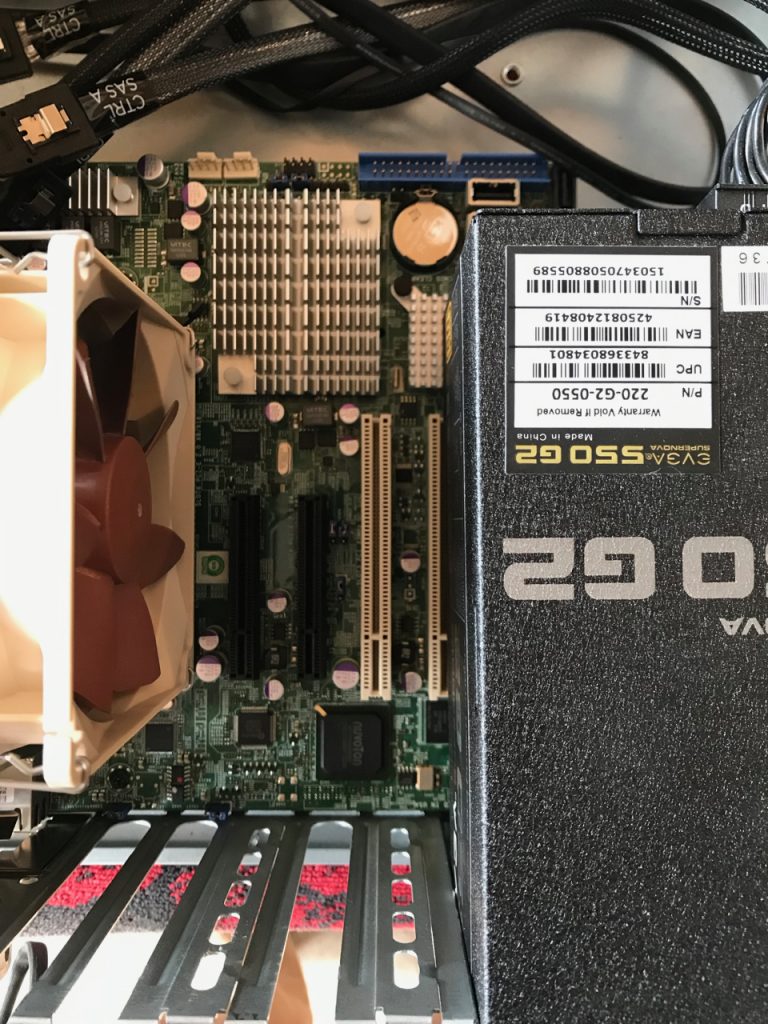 After removing the M/B from tape01 and moving it to the old slocum chassis, we found that we could not insert both cards as required. It would have been nice to figure this out before moving.
broken rails
This is a photo of the broken rails. The new rails, not shown, were much better. They were quick mount (i.e. no screws) and seem to be secure.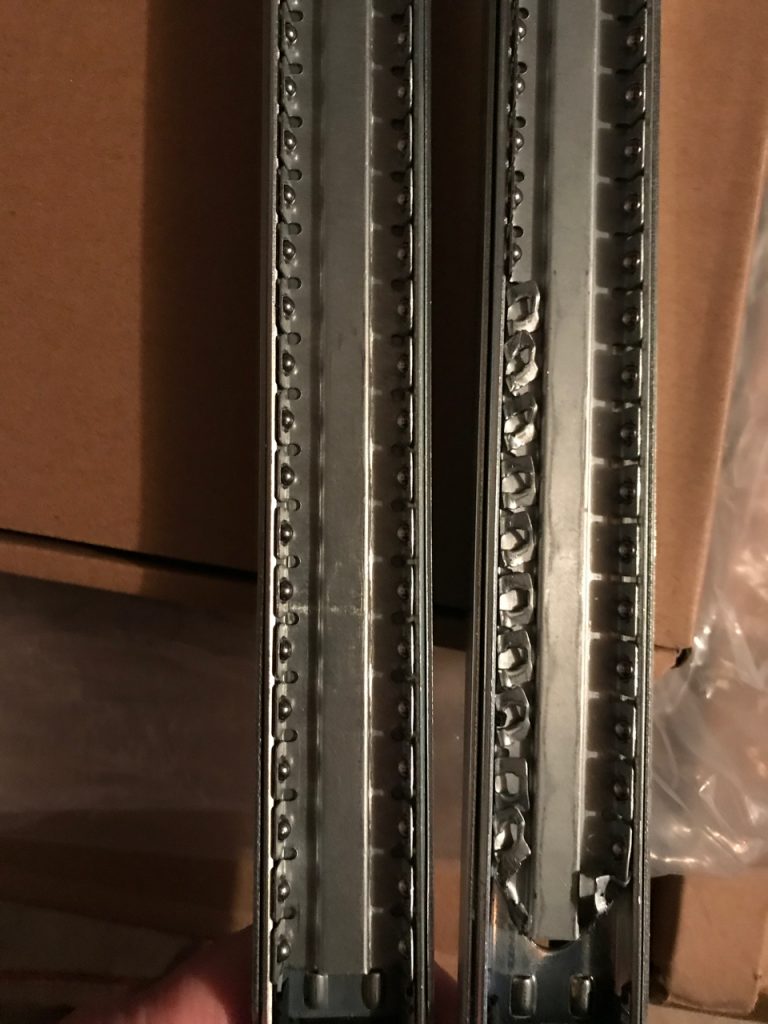 Keeping all
I had thought I was going to sell one of the two desktop cases (tape01 & tape02). I am going to keep both. tape01 will remain, and it now has both SCSI cards, one each for the SDLT tape library and the DLT-7000 tape library.
tape02 will be renamed, or perhaps become unnamed, and being a scratch box, sitting on the table beside my desk.