This post talks about how I reduced the power consumption on my Dell R720 by adjusting the configuration settings.
In this post:
Sources
I found Taming a 12th gen Dell PowerEdge when I was researching data cables for the SAS card I was going to use. For the record, the cables referred to in that post are wrong for what I used. I bought a pair of DELL POWEREDGE R520 R530 MINI SAS 20″ cables off eBay.
In that Taming post, I found references to "into the idrac under power" and "back into idrac". I didn't follow that, but once I got into the settings, I eventually found it. I will include the screen shots to help you find that.
I also found Advanced Thermal Control: Optimizing across Environments and Power Goals (pdf).
And I read Should i enable PFC on my DELL T620? which was short, but answered yes.
Temperature graphs
The interesting thing here about the graph is the long Off period. This unit was powered off for several months. You can see the data center was much cooler than my basement.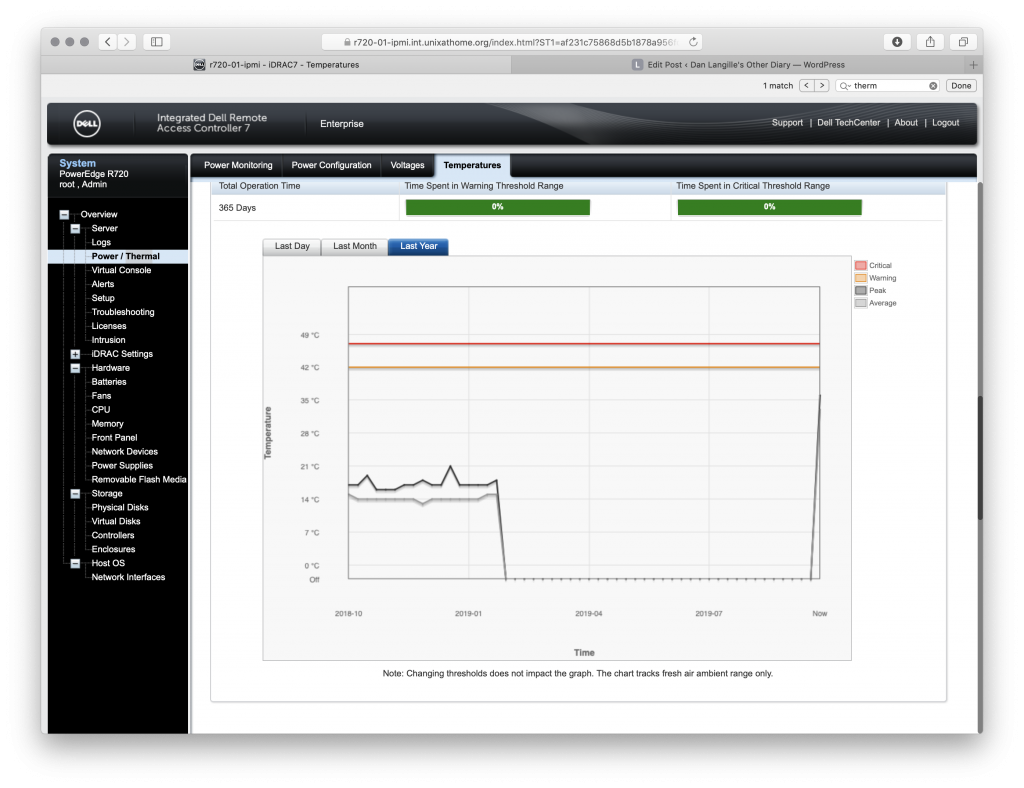 Yes, the hostname is in there. I'm not worried. That's not in public DNS.
iDRAC settings
I booted into the iDRAC settings. If you are using the Virtual Console Client (accessed via the IPMI connection over https), you can click on Next Boot, and select BIOS Setup. If not, press the magic keys displayed on the screen during the boot process.
Once into the iDRAC settings, you have to scroll down to see Thermal.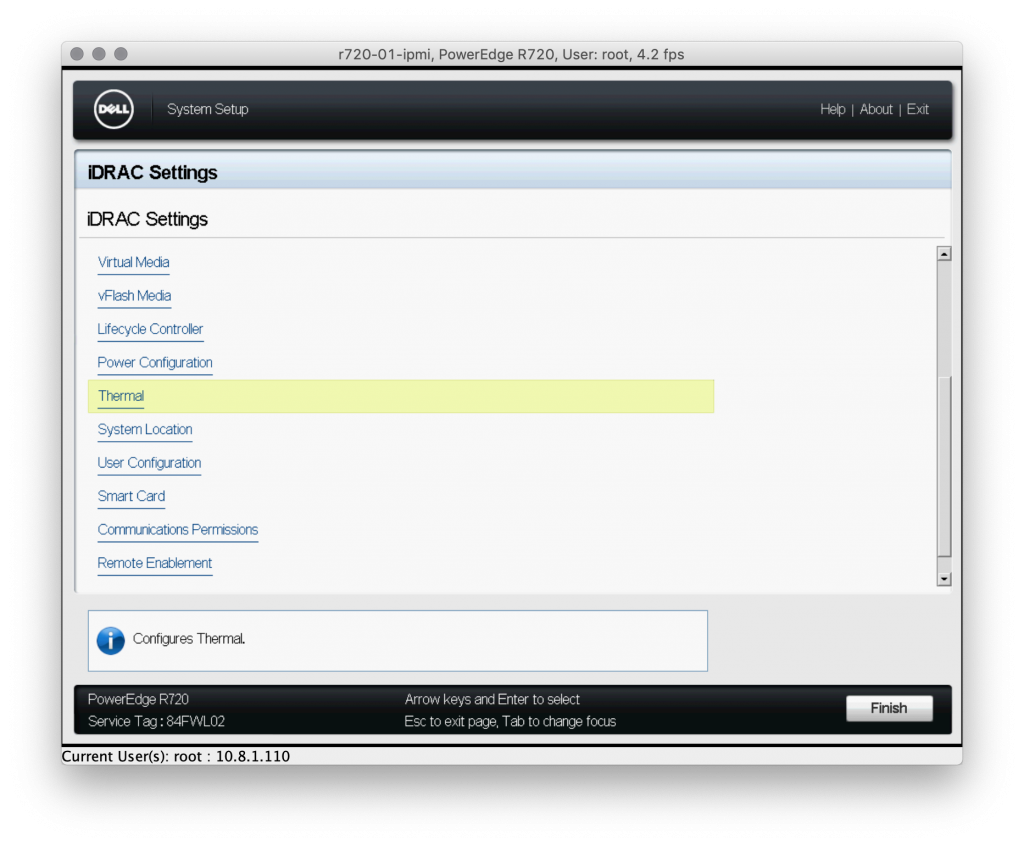 I selected System BIOS settings performance per watt (OS).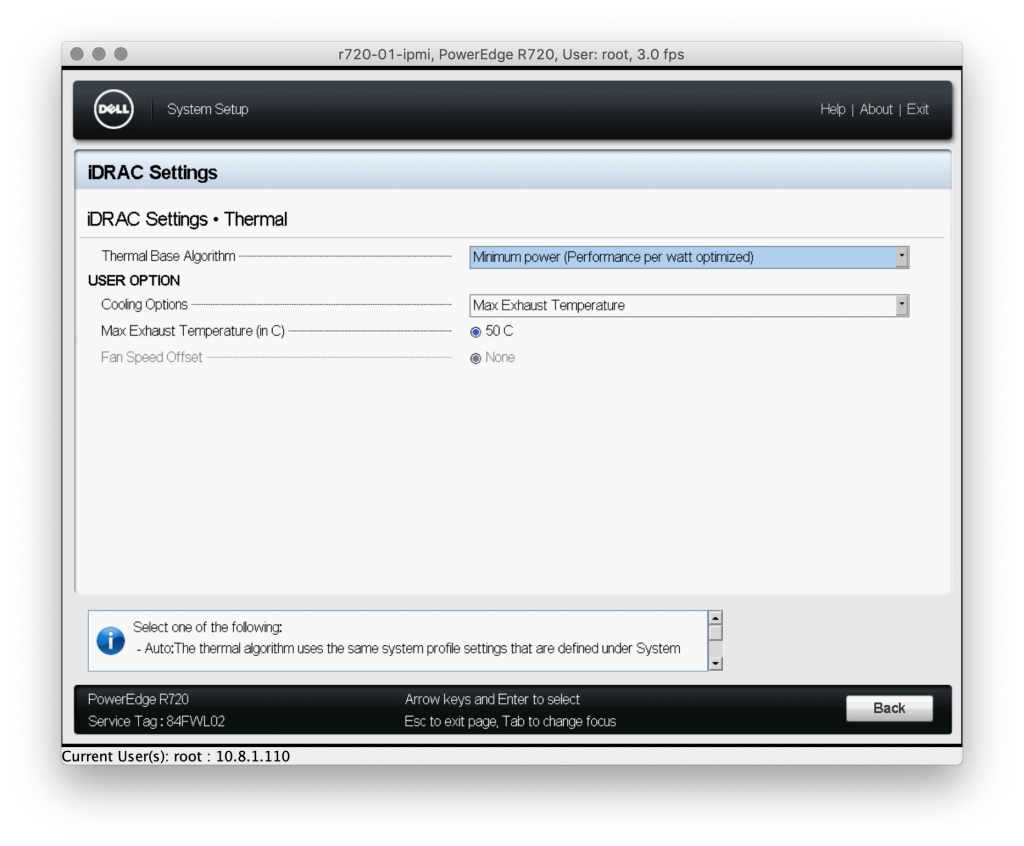 And in there I chose System BIOS settings performance per watt (OS).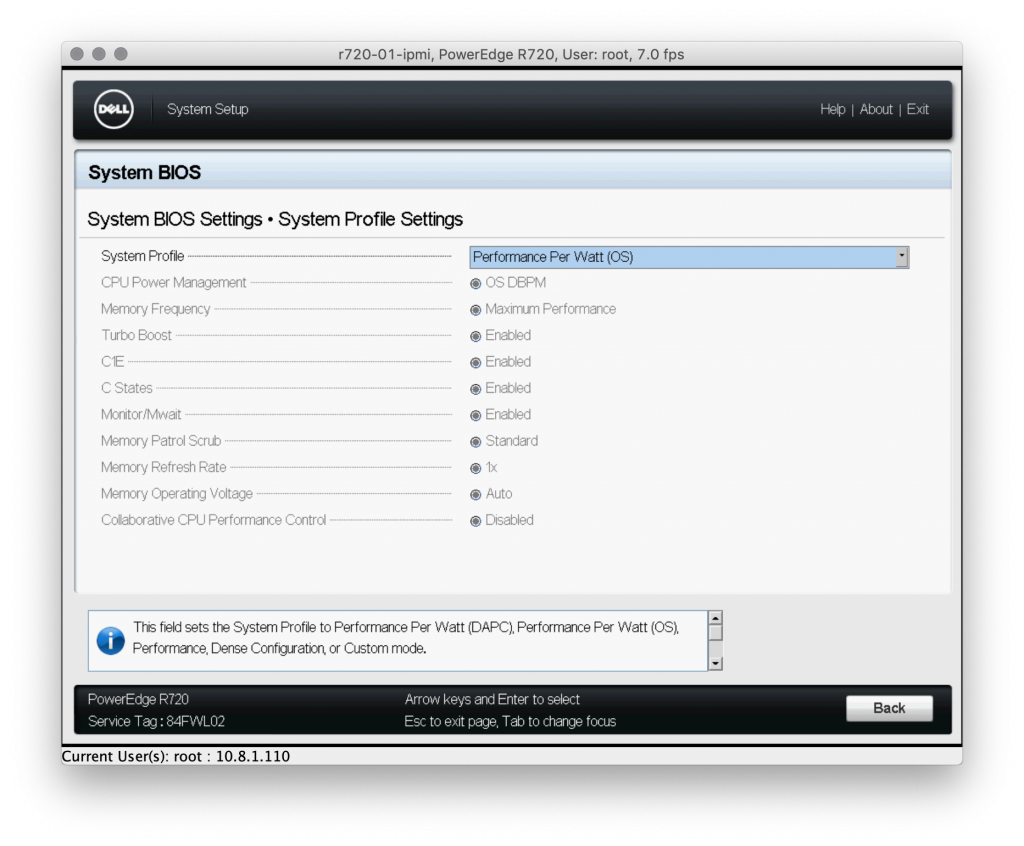 After the reboot
After the reboot, I went back into the iDRAC (IPMI) interface and checked out the data. For starters, the fans had slowed down and power consumption was at 224 watts. I did not check power consumption before making this change.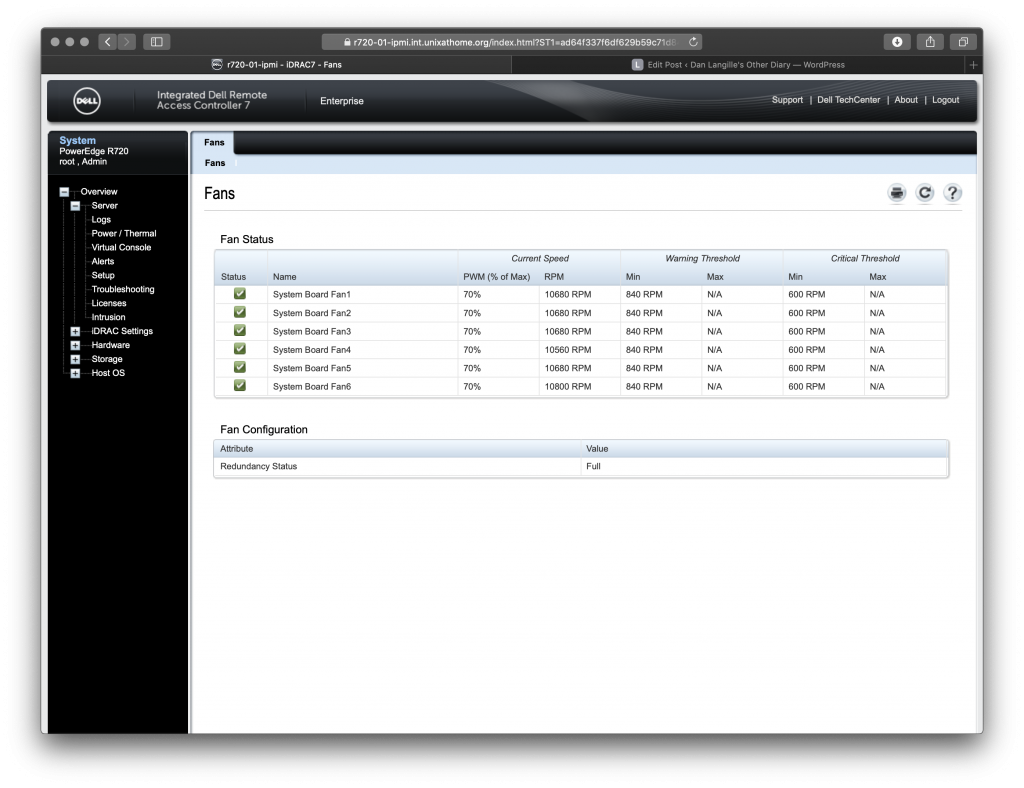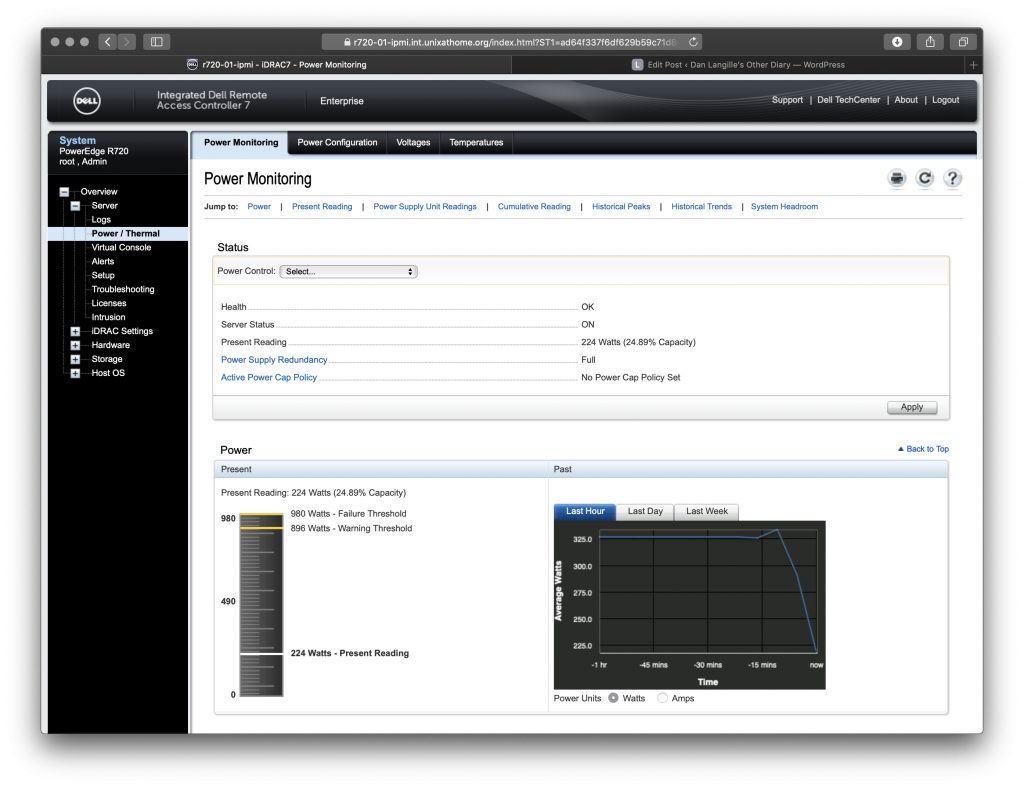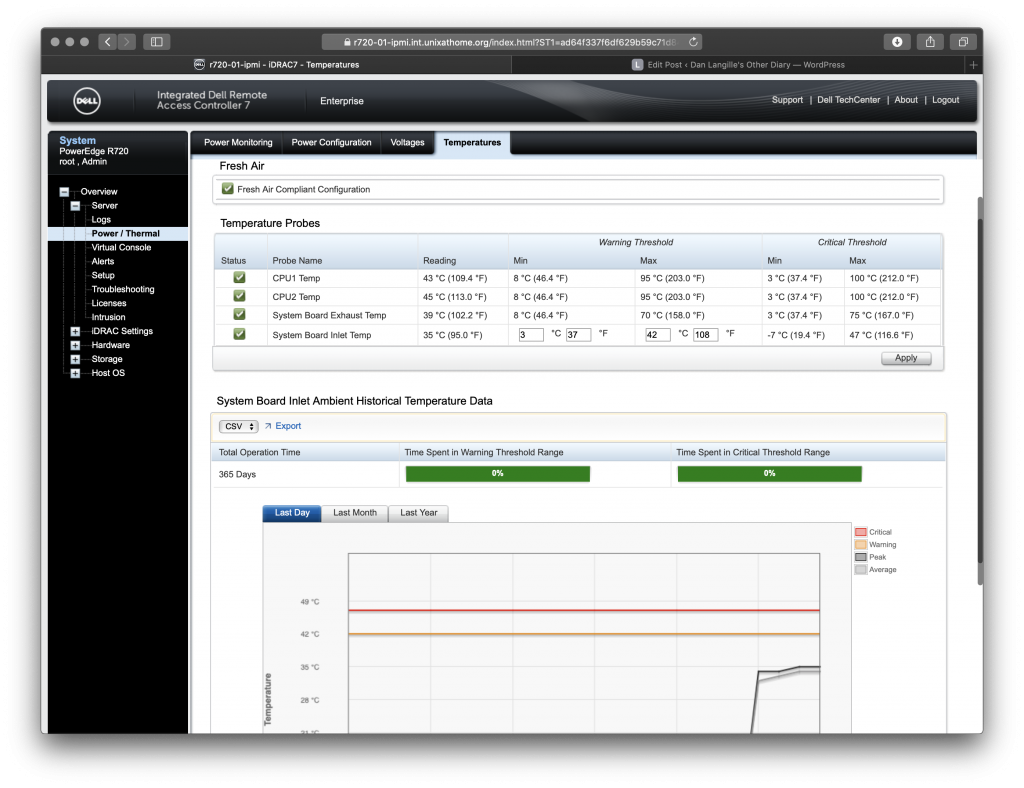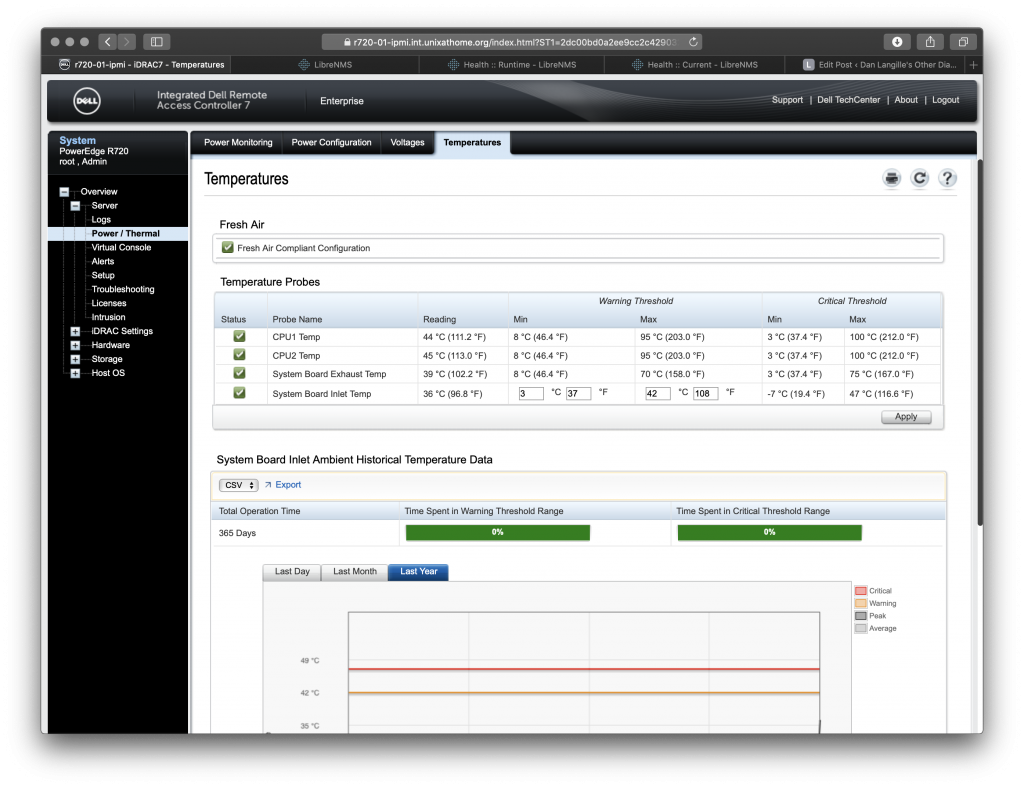 Look at how the power consumption dropped.

Run time went up, by at least a minute!

By my calculations, power consumption was reduced by at least 120W, or roughly 30%.