I have written about backing up your MacBook to a ZFS-based Time Capsule. Today, I restore.
I am setting up a laptop to be just like my other laptop. This is not a disaster recovery incident, but it could be.
In this post:
The laptop is on the same network as the time capsule host (i.e. no VPN).
The laptop is on a wired network – not required, but I think that would be a faster restore time
How to get into restore mode
I searched for and found this suggestion:
press & hold cmd-R as your mac boots
click on other server
enter:

afp://knew.example.org/dvl-pro02

where

dvl-pro02

is the resource listed in the

apf.conf

file you created and

afp://knew.example.org

is the host you are backing up to.
This part got me several times. You have to have the path correct and enter the correct credentials. If you don't get farther, the credentials are correct, but the path is wrong. At least for me, that was my block.
Credentials: same ones you used when setting up time capsule.
Click on continue
If you get a message: already in use: that refers to another host, perhaps your existing laptop, is still backing up. Wait or get on the other laptop and cancel the backup.
Optional, but I sure hope you did this: When prompted for the

backupbundle

password, enter the backup encryption password you specified when you set up Time Capsule.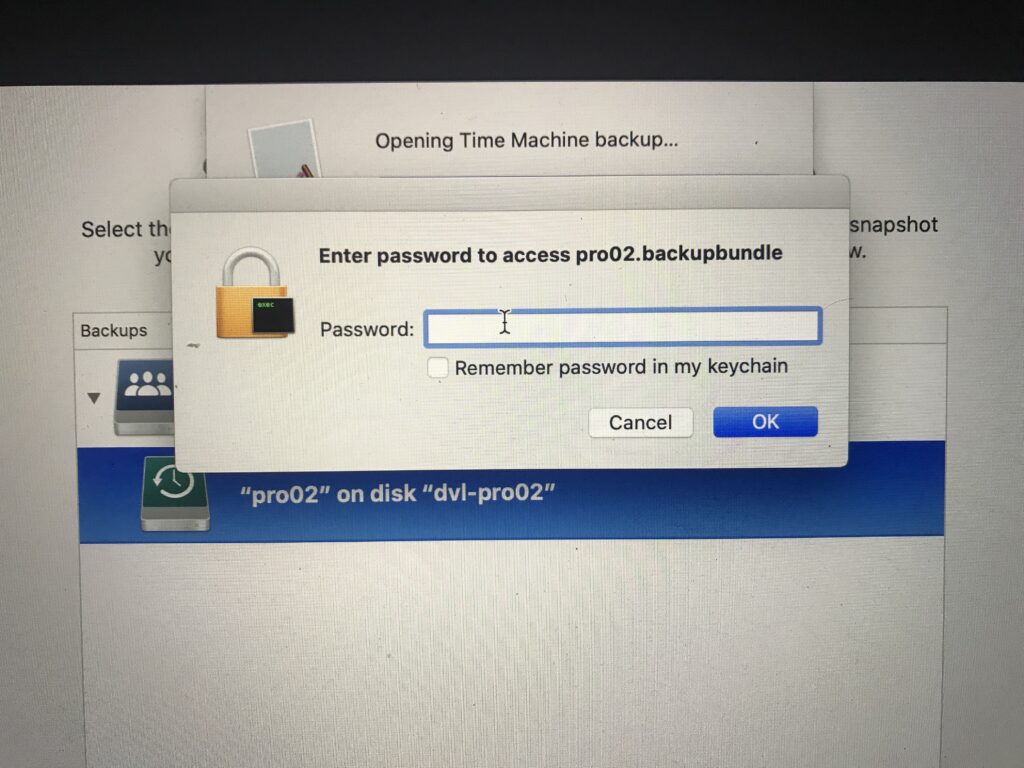 The estimate for my restore was 16 hours, but it was completed overnight.
For what it's worth, everything came back as expected.